Looking to switch? Talk with our team to get started and move your existing bookings and client data to Resova.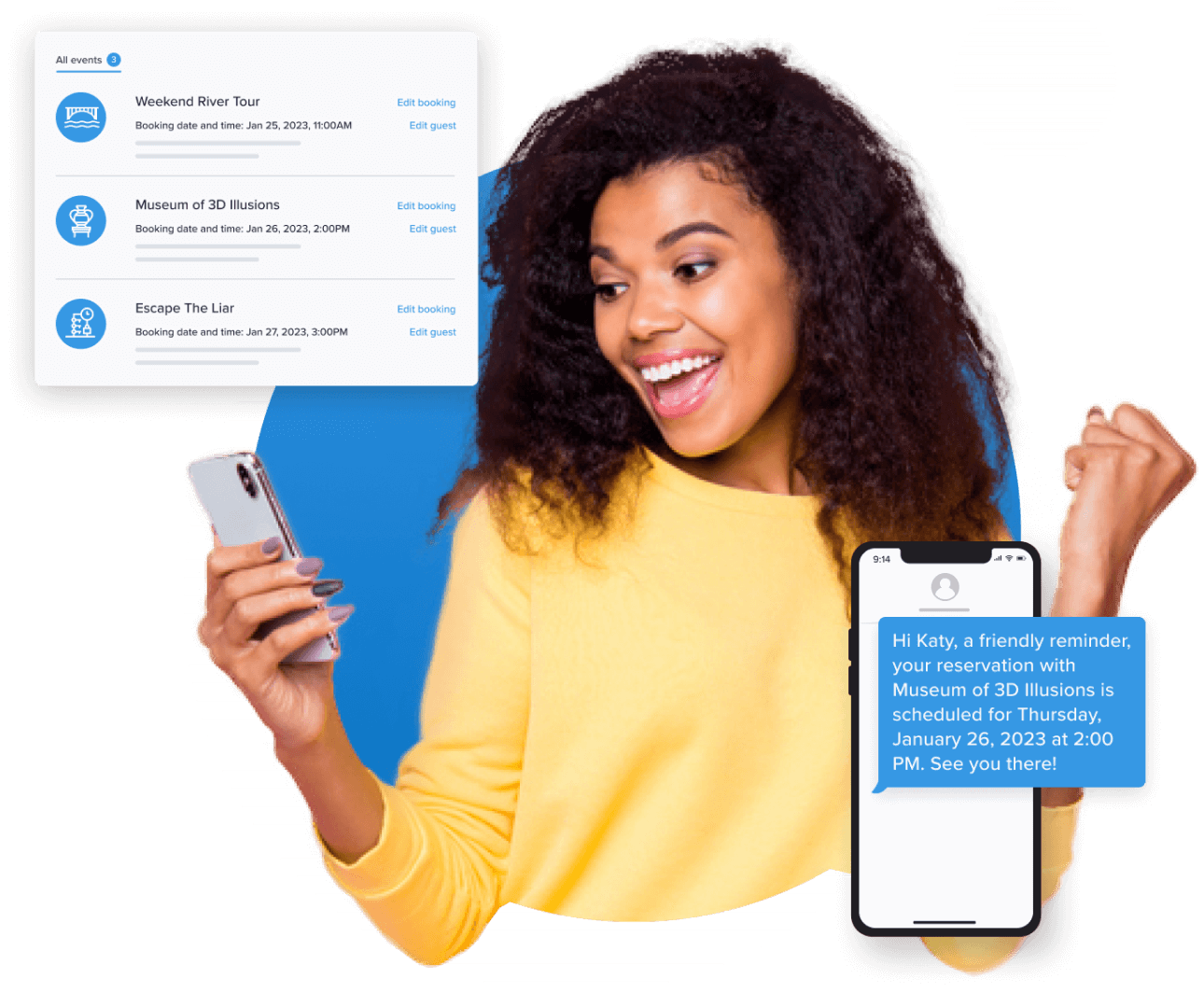 Empowering Your Growth
Managing your bookings, staff and equipment has never been easier. Resova's tools adapt to your specific needs, unlocking the full potential of your business.
Elevated Guest Experience

From initial contact and booking to the actual experience, make the customer journey unforgettable.
Streamlined Operations

Reach your business goals confidently with more productive and efficient internal operations.
Boosted Sales

Drive more revenue by providing incentives, reviving lost sales and improving customer engagement.
Better Support

Focus on what matters while our white-glove 24/7 support team handles onboarding and troubleshooting.
Built for Your Success
Our activity booking software is packed with powerful features that can supercharge your business and improve the customer experience.
New Feature!
ResovaPay: Simplified Payment Processing
ResovaPay is the payment powerhouse upgrade you've been looking for. No more juggling multiple payment platforms – just one single solution for all your transactions, whether online, in-person or manual.
Low processing fees
24/7 dedicated support
Painless reconciliation and reporting
Apple Pay and Google Pay support
Purpose-Built for Entertainment and Activity Operators
Resova's powerful online booking solution is trusted by thousands of entertainment and activity businesses for its ease of use and customizability.
Not sure whether we support your industry?
Get in touch, and we'll be happy to help get you started.
Easy to Integrate With Your Favorite Apps & Tools
Unleash the power of integration with Resova and connect your favorite apps.