Looking to switch? Talk with our team to get started and move your existing bookings and client data to Resova.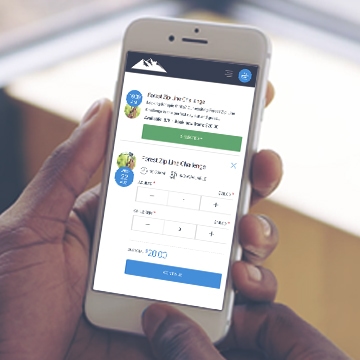 Software made easy for your customers and your team
Easy-to-use tools to accept and manage bookings and payments online and build lasting relationships with your customers.
View all features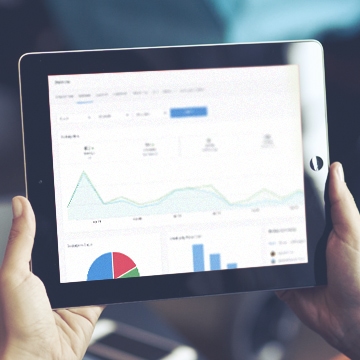 Reach new audiences and boost online sales
More than just a powerful booking system, our marketing tools will bring new customers and keep your existing customers happy.
Learn more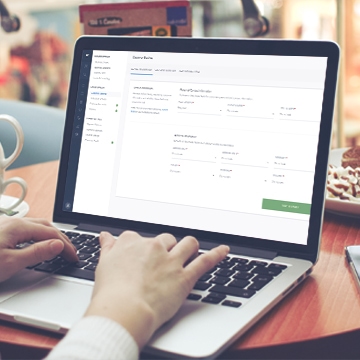 Quick and easy setup with around-the-clock support
Step-by-step instructions, video tutorials and a dedicated support team are available to ensure you get the most out of Resova.
Learn more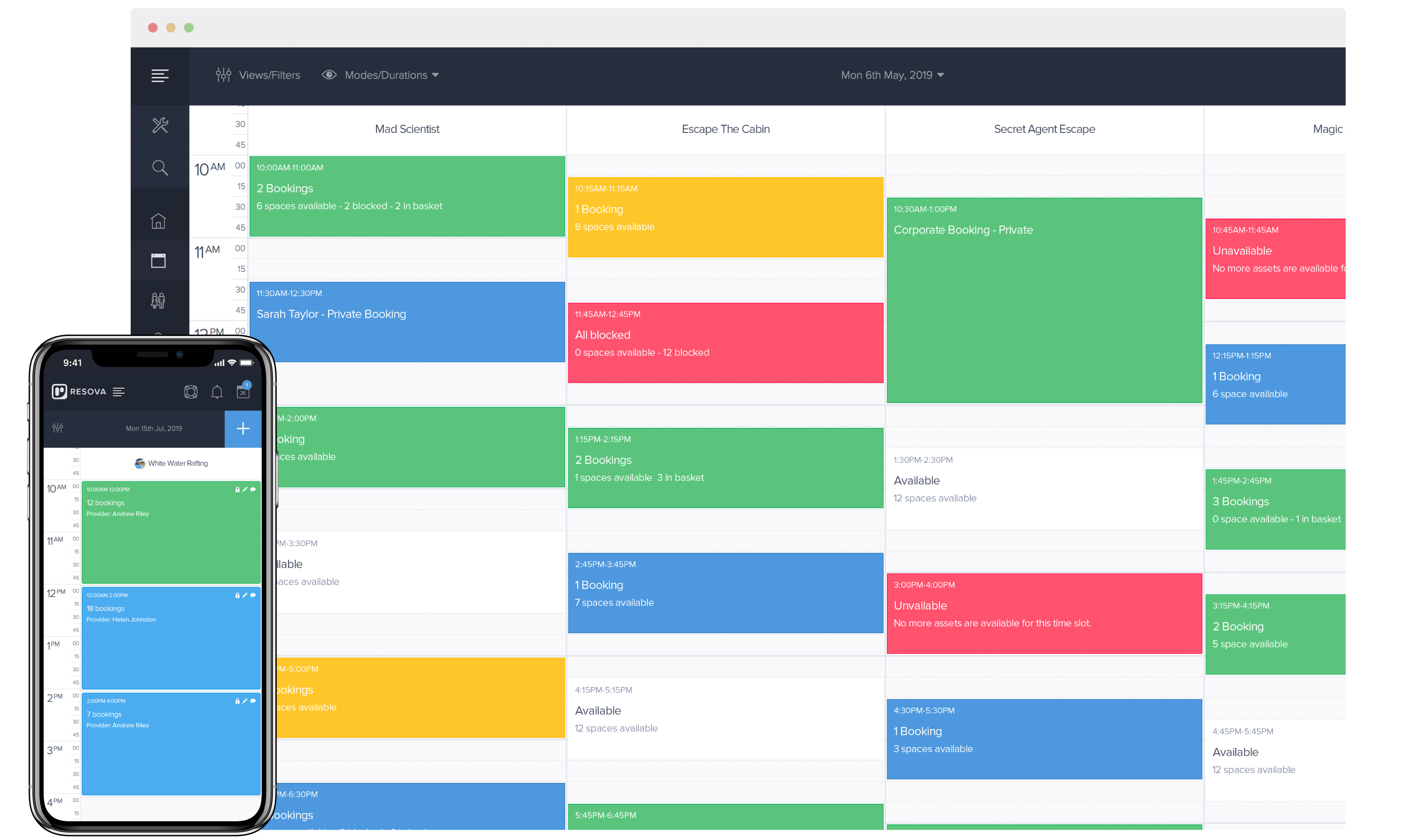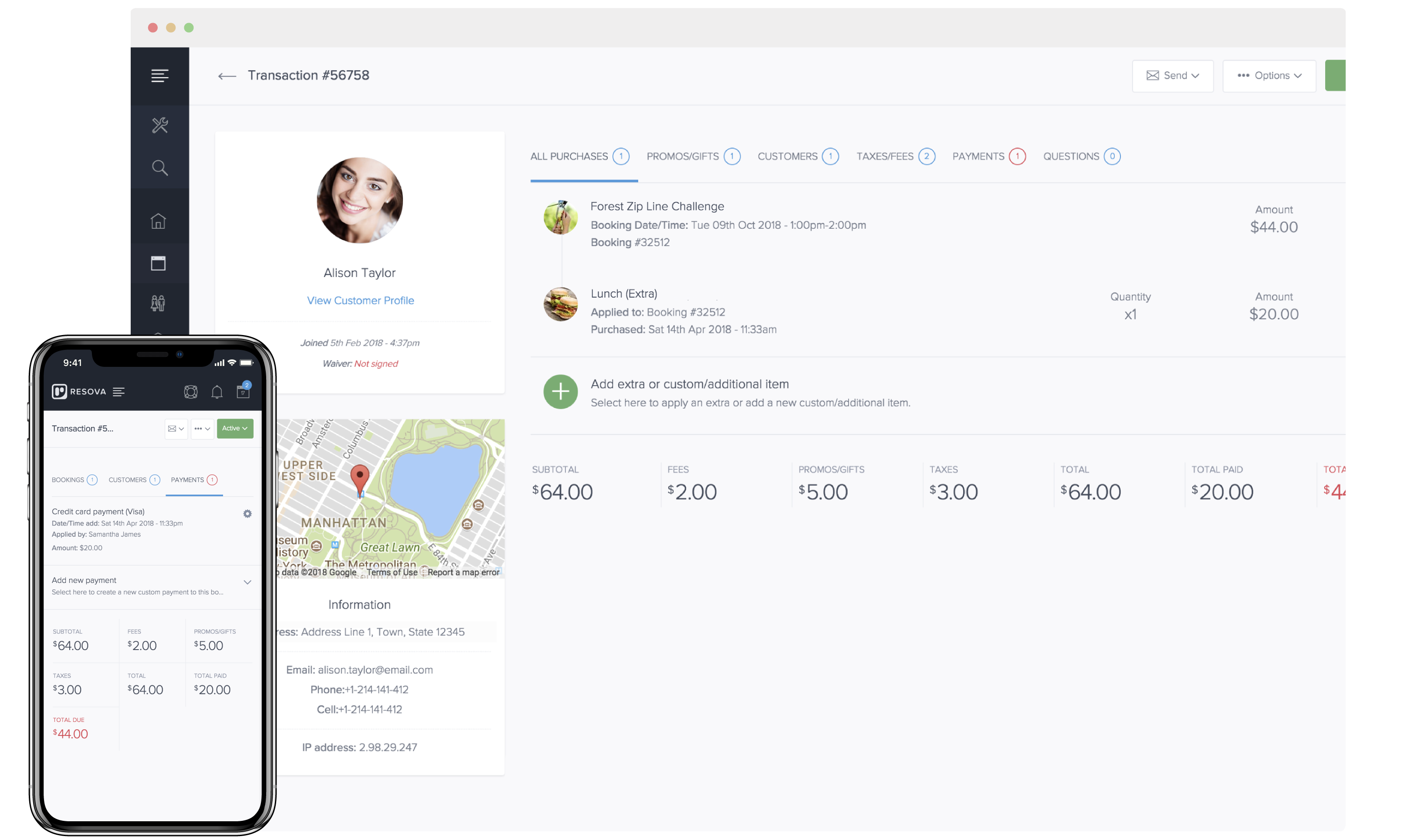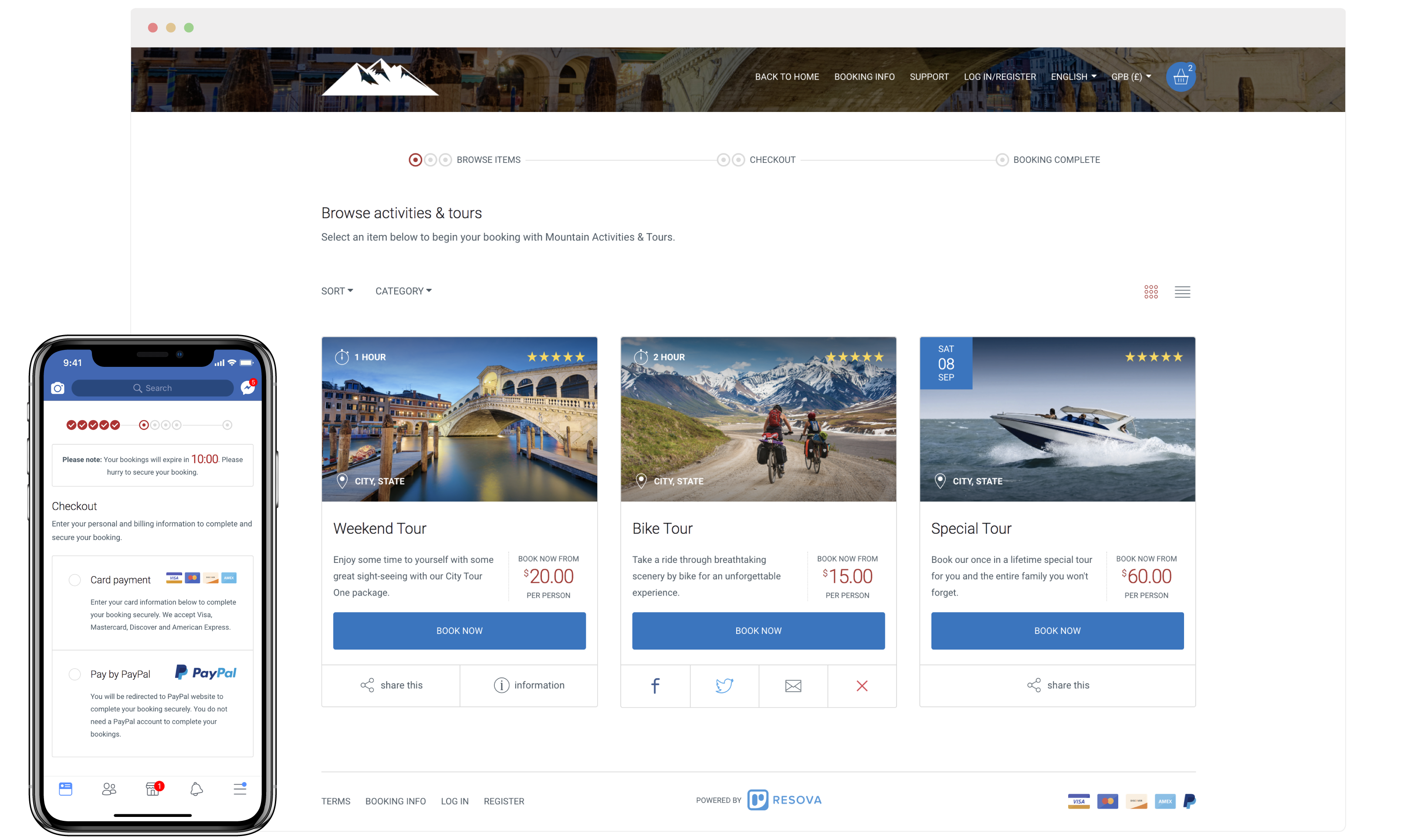 Key Features
Supercharge your business with these important tools.
More key features you will love:
Trusted by thousands of companies
Resova is the perfect online booking solution created for the activities and tours industry. Resova adapts to your business needs and offers a unique and tailored experience to your customers.
Escape Rooms
Museums
Activities
Not sure whether we support your industry? Get in touch and we will be happy to help get you started.
Talk to our team
Pricing and plans for small or large businesses
Simple and straightforward pricing. Pay monthly and cancel your subscription at any time.
No obligations. No catches. No commission.