Looking to switch? Talk with our team to get started and move your existing bookings and client data to Resova.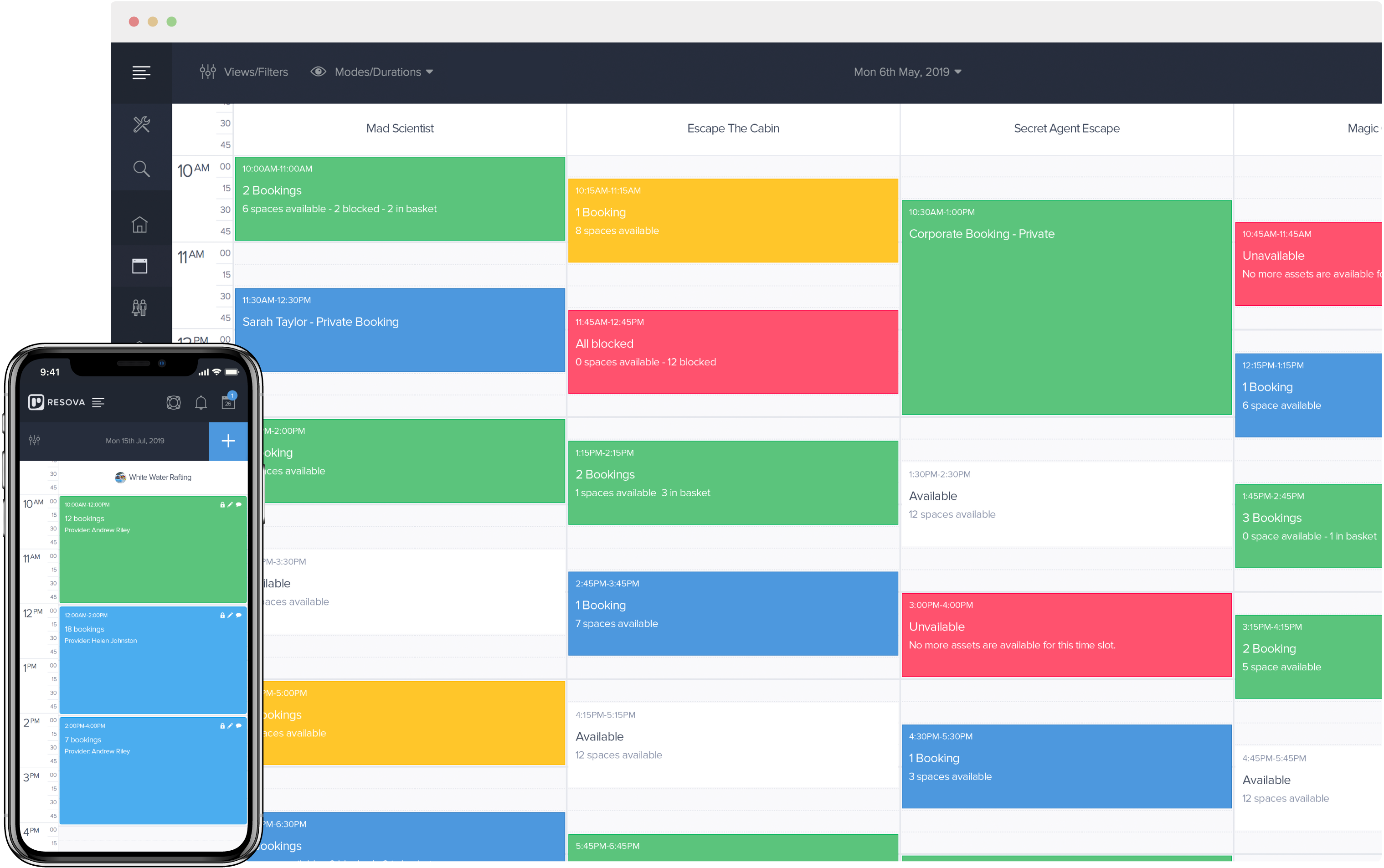 See the whole picture, or just the day ahead
View all your reservations, team availability and assets in real time with our beautiful visual calendar or list view, then refine your scope to the month, week or day.
Quickly manage reservations and team, even on the go
Designed to work seamlessly across your devices and beautifully optimized for any screen, your calendar is built to adapt as quickly as you do.
Sync with your favorite third-party calendar
Enjoy real time syncing between your Resova calendar and your most trusted third-party scheduling apps.
View calendar integrations
Use advanced filters to instantly view check-ins and other important info
See check-ins, pending or cancelled bookings, and completed payments or due balances with efficient and powerful filters.
More calendar features
Upcoming Bookings
View your bookings for the days ahead and print an itinerary with one click from anywhere in your account.
Calendar Customization
Add custom colors and unique labels to your bookings and time slots based on items, type, or booking and payment status.
Custom Availability
Quickly create and edit availability, including specific time slots that don't fall within a default calendar schedule.
Password Protect Time Slots
Apply optional password protection to a time slot and share privately with customers via email or text message.
Time Slot Sharing
Share last-minute time slot openings and increase your booking capacity via email, text and your Facebook and Twitter channels.
Multi-select
Be efficient with our multi-select tool. Instantly add multiple bookings to a transaction or block multiple time slots in seconds.