Looking to switch? Talk with our team to get started and move your existing bookings and client data to Resova.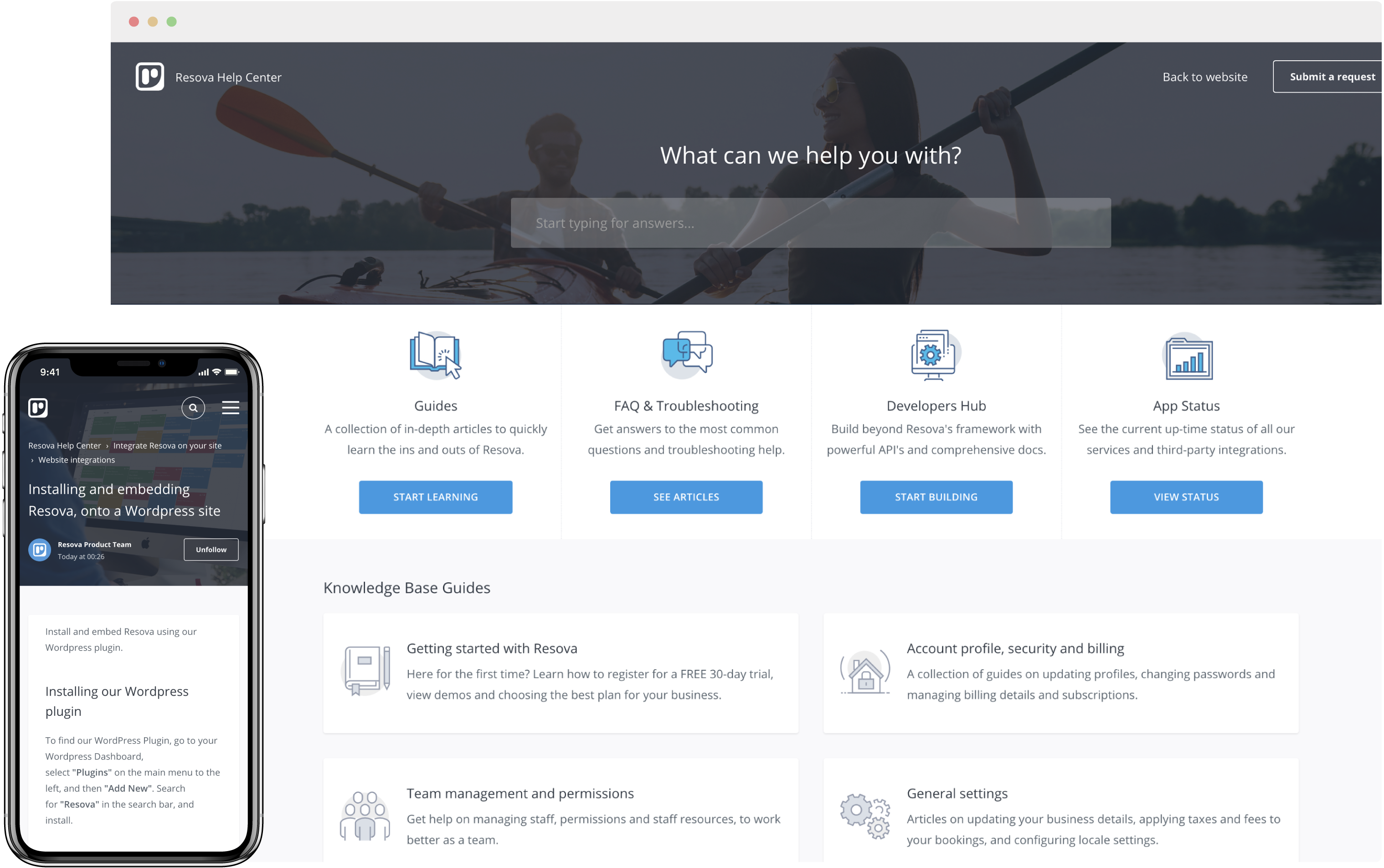 Around-the-clock support
If you can't find what you're looking for in our help center, get in touch with our dedicated support team. Our experts are ready to guide the way.
Access our Help Center with tutorials, detailed screens and guide videos
Get the advice and answers you need by visiting our help center, with in-depth articles and explainer videos to get the most out of your experience with Resova.
View help center
Intuitive design with on-page support
Resova was built with our customers in mind, providing inuitive designs with detailed instructions to help configure the settings you want faster.