Looking to switch? Talk with our team to get started and move your existing bookings and client data to Resova.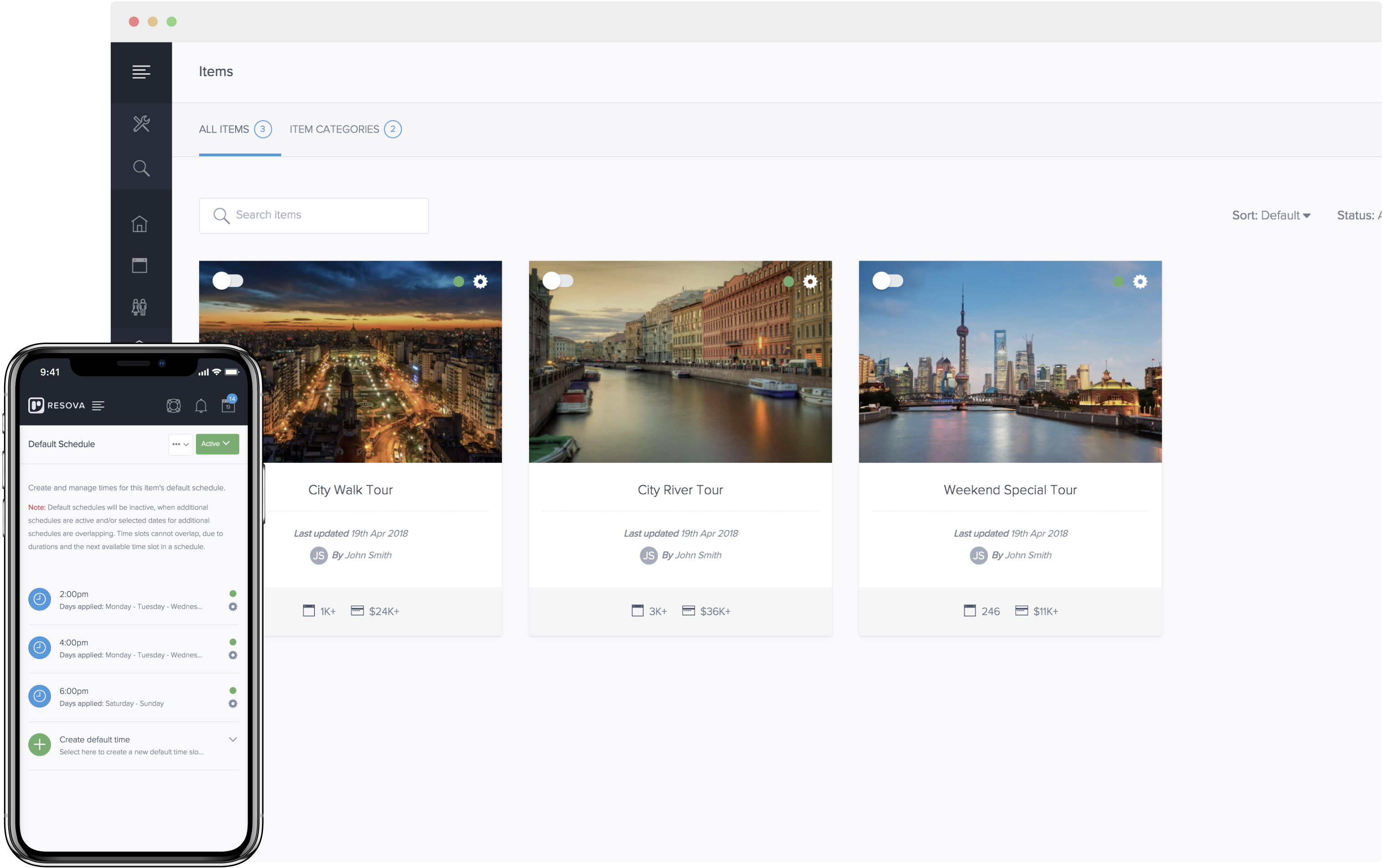 Flexible scheduling for all items and team members
Create custom schedules for each experience and member of your team.
Need to make a change? Customize availability on the fly for items and your team with additional schedules, or from your calendar in just a few clicks.
Offer private or ticket-based bookings with multiple pricing models
Schedule time slots for private reservations or shared events for groups to sell by the ticket.
Customize standard pricing by the experience or by person, with options to create seasonal or group tiered pricing with date and time conditions.
Take a break or close for a vacation
Apply periods and block time slots when your business is closed for holidays, or when team members are on breaks, in meetings or unavailable for the day.
More scheduling and pricing features
Min and Max Booking in Advance
Configure settings that address how near to or far from their availability customers can book in advance.
Availability Conditions
Customize availability on dates, times or days of the week, including how many spaces must be purchased to activate events.
Private Up-Sell Options
Give customers a choice to enhance their experience and enjoy events privately with family and friends for an additional charge.
Taxes & Fees
Set multiple taxes and charge automated custom fees for cancelled or rescheduled bookings and other actions.
Deposits
Accept deposits for each service so customers can opt to pay the full amount when booking or at the time of their booking.