Looking to switch? Talk with our team to get started and move your existing bookings and client data to Resova.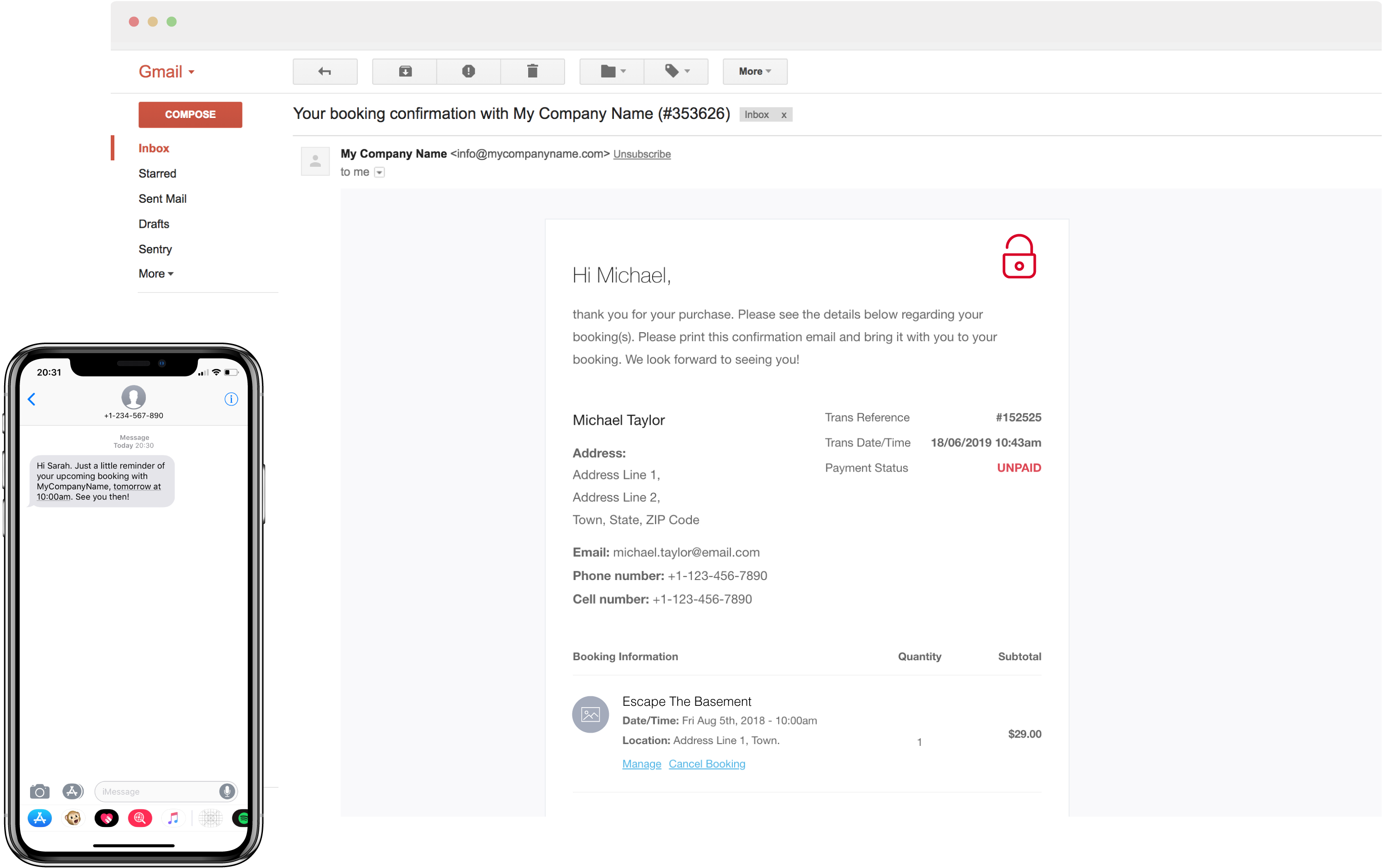 Deliver great looking emails to your customers
Advanced options let you customize any email sent with Resova to your customers, from email subjects to colors, content and your own branded logo.
Booking confirmation and reminder emails
Update, reschedule and cancellation emails
Payment, waiver and feedback request emails
Automation helps you work as a team
Automate emails and text messages to team members about new bookings, changes to existing bookings, and more.
Get automated feedback and improve customer experiences
Send follow-up emails after customer bookings to say thanks, promote other events, or request feedback. Use this data to improve the quality of services your business offers.
Reduce costly no-shows with text reminders
Purchase optional text message credits with our competitive SMS bundles. Then send updates to customers and team members about upcoming bookings, directly to their mobile devices.