Looking to switch? Talk with our team to get started and move your existing bookings and client data to Resova.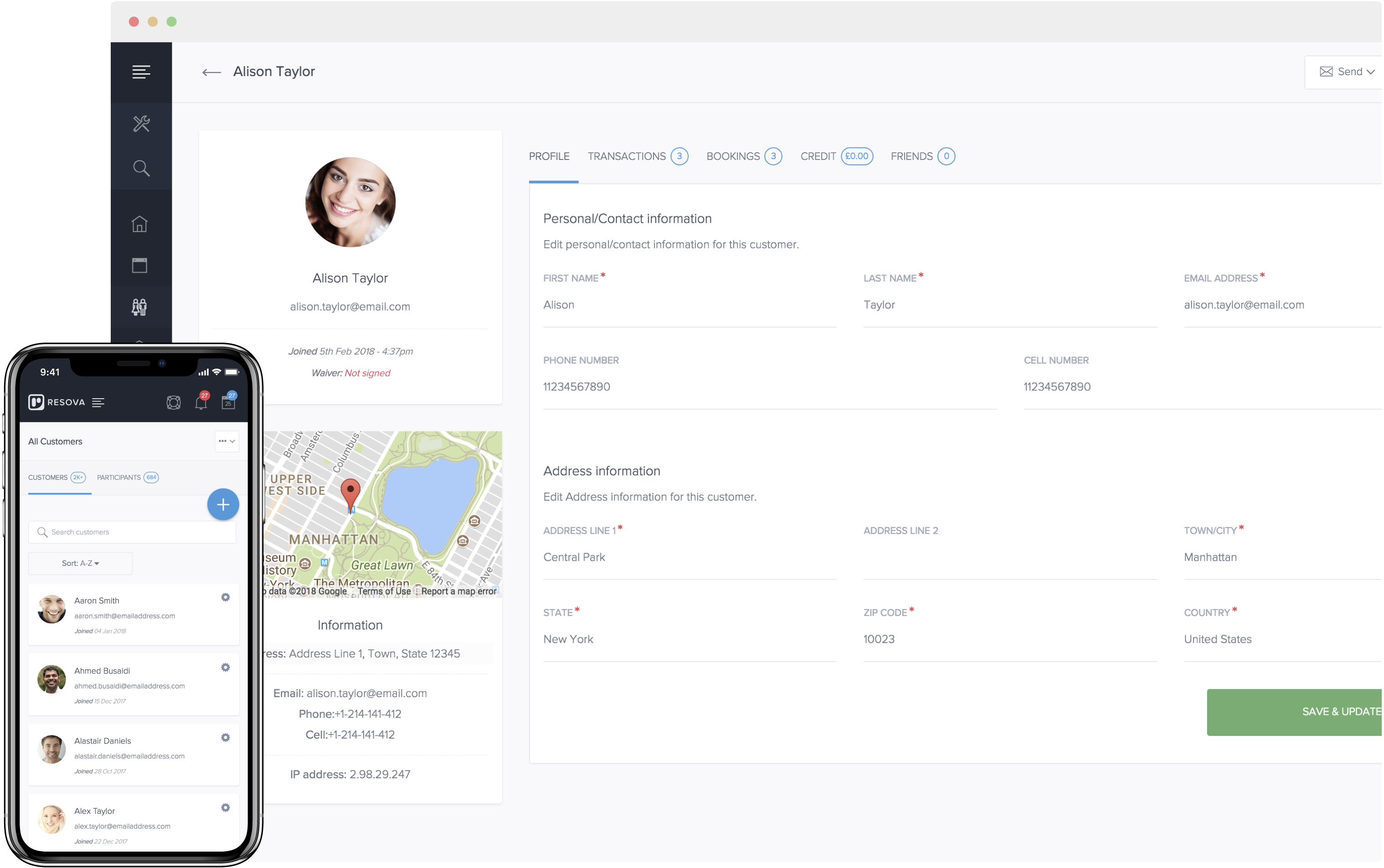 Build a detailed profile of your customers
Collect important details and custom information from customers before their bookings. Then store and organize their information safely and accessibly .
Stay connected
Communication tools help you keep in touch with your customers and track all activity, from the moment customers book your services to the time of their booking and beyond.
Provide dependable security with digital waivers
Require customers and their guests to sign a waiver during the booking process, before they arrive at their booking or on-site for the event.
Collect feedback and improve the quality of your services
See what customers really think. Collect customer reviews through Resova or major sites like TripAdvisor, Facebook and Yelp.
More CRM and waiver features
Collect data on all participants
Request custom information from family and friends of primary customers about their experience.
Customer Notes & Activity
Add private notes for all team members to see and track customer activity, including new bookings and more.
Merge Customers
Keep your CRM tidy with the ability to merge multiple profiles for the same customer into one with just a few clicks.