Looking to switch? Talk with our team to get started and move your existing bookings and client data to Resova.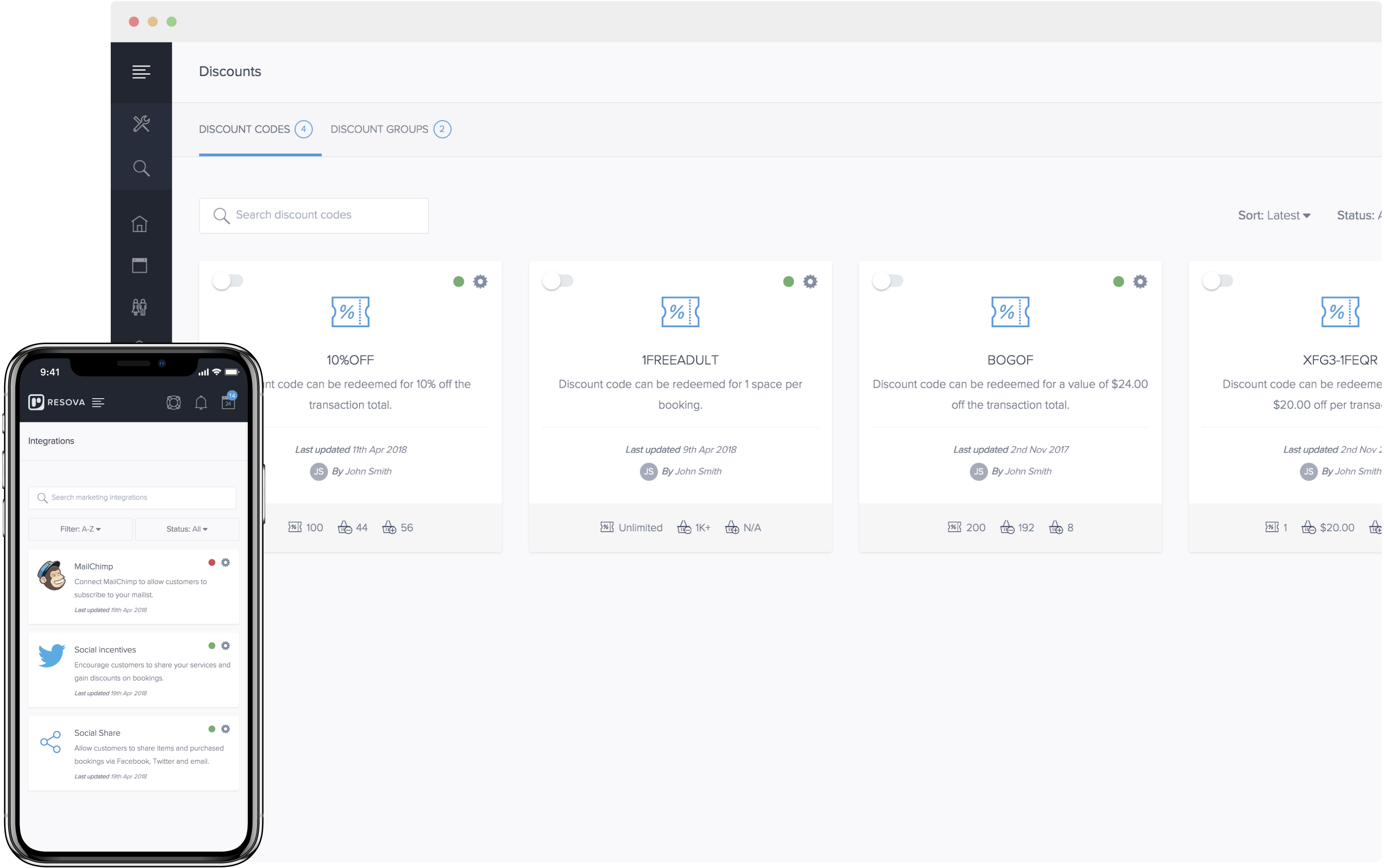 Get more bookings by giving customers what they want
Create unique discount codes with percentage-based or fixed values. Reward loyal customers or convert site visitors into paying customers.
Turn missed opportunities into paying customers
If a potential customer leaves your site without completing a booking, Resova can automatically remind them of items in their cart via email. That's how you transform abandoned transactions into paying customers.
Follow up with customers to show your love and gain powerful insights
Send automated thank-you emails to customers after their experience, and request feedback to publish across all major review sites.
Manage powerful email marketing campaigns with MailChimp
Connect MailChimp to Resova to automatically add all customers and participants to your MailChimp subscribers lists. Then use advanced options to adjust customer opt-ins and more.
Enlist your customers to help you go viral
Empower customers to instantly share your experiences and completed bookings to their Facebook and Twitter feeds, bringing your business to new audiences and boosting online revenue.
Reward customers who share with small but impactful discounts, redeemable on all future bookings.
View marketing integrations